By: Fauzi Suhaimi
BACHOK, 14 January 2023 – An estimation of 210 individuals affected by the Monsun Timur Laut (MTL) floods in the state of Kelantan were blessed with help relief in the form of daily aid and necessity distribution.
A total of 35 individuals out of the 210 are families of clients who are undergoing the rawatan dan pemulihan dalam institusi (RPDI), 109 clients of rawatan dan pemulihan dalam komuniti program (RPDK) while the other 66 are employees of NADA Kelantan State.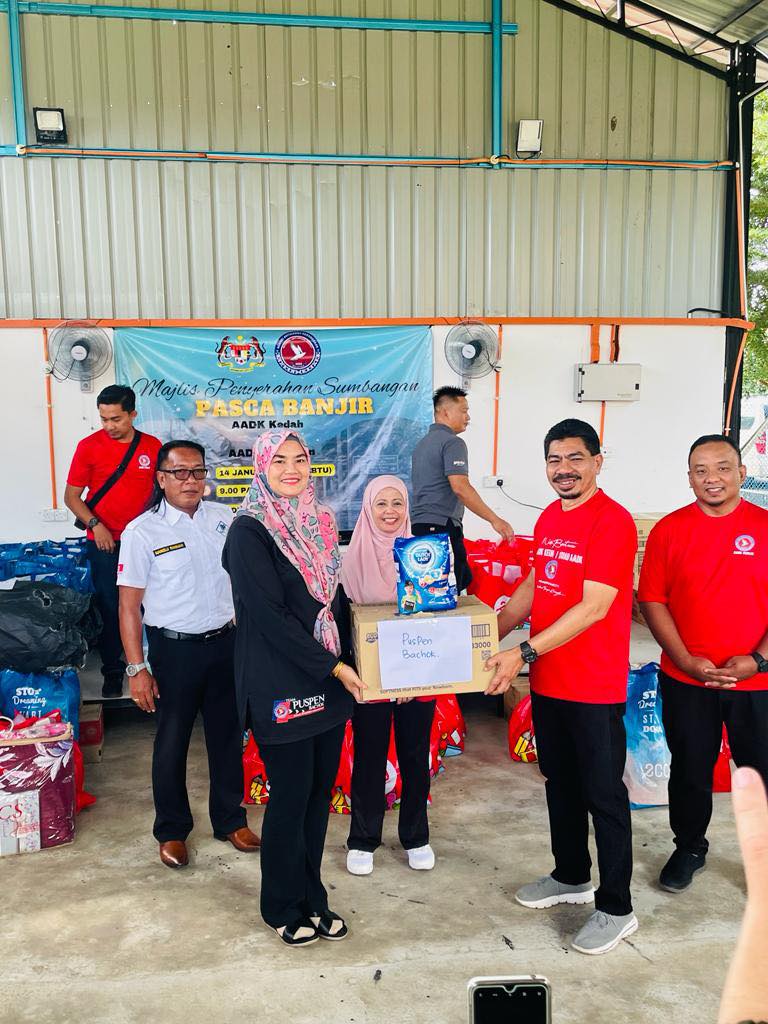 NADA Kedah's Assistant Director of Enforcement and Security, Nasruddin Abdul Rahman said, the effort was mobilized by NADA Kedah State, NADA Perlis State and volunteers from the NADA Kedah Anti-Drugs Squad.
"The donation of food items and cash was also distributed to five orphanages in Kelantan, namely Rumah Anak Yatim Salimah, Rumah Puteri Harapan, Rumah Anak Yatim Duafa', Rumah Tunas Harapan and Rumah Kanak2 Mini Kelantan.
"The help relief aid distributed involves food and other necessities such as disposable diapers," he said in the Misi Bantuan Pasca Banjir to Kelantan here, on Saturday.
Also present were Kelantan State NADA Director, Rahayu Ahmad and Bachok Narcotics Addiction Rehabilitation Centres (Puspen) Director, Nor Haffiza Ibrahim.