By: Fauzi Suhaimi | Ahmad Ajwad Azman
KOTA BHARU, Feb 19, 2023 – The National Anti-Drugs Agency (NADA) Kelantan state branch welcomed traders and visitors at the Siti Khadijah Market here today, through the walkabout activity in conjunction with the Anti-Drugs Day Commemoration 2023.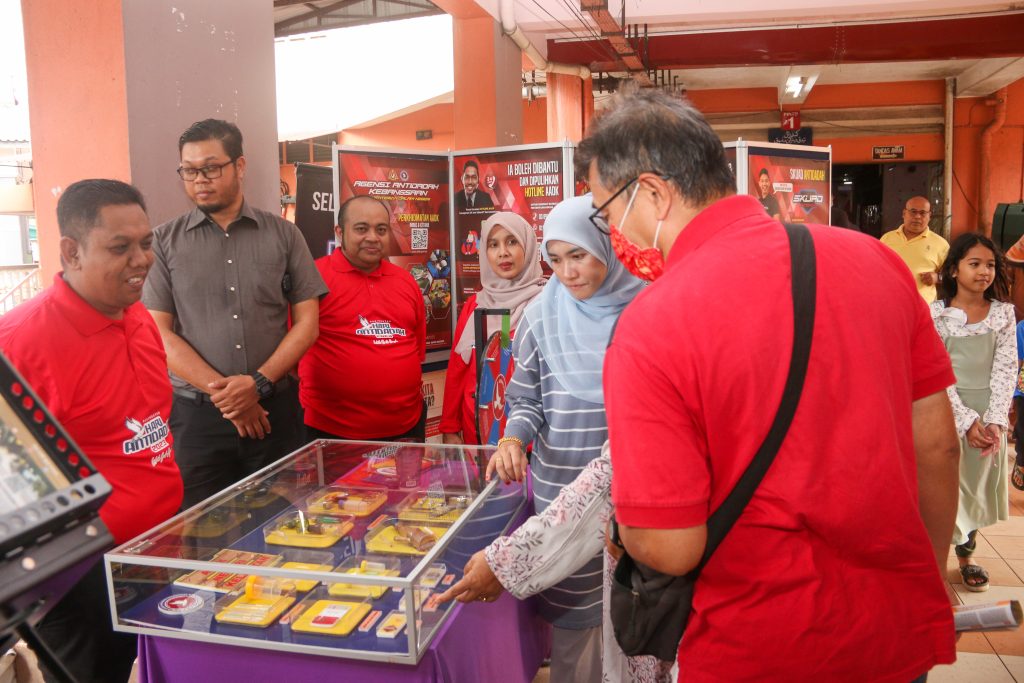 The program held simultaneously across the whole nation highlights the theme 'Lebih Baik Cegah' through the message 'Pencegahan Dadah Bermula di Rumah'.
Furthermore, various activities was held including Facebook live broadcast simultaneously in 14 states, 'walking message', drug prevention exhibitions, interactive games and programs with Anti-Drugs Squad Volunteers.
The activity was also attended by various parties including Kota Bharu Municipal Council (MPKB), Community Leaders, non-governmental organizations (NGOs) and Anti-Drugs Icons. Also present to greet the people of Kelantan were Kelantan State NADA Director, Rohayu Ahmad, MPKB Islamic Development Department Director, Ropein Hassan and National Anti-Drugs Squad Volunteer President, Mohammad Afiq Farhan bin Mohd Hanipha.