By: Hakim Suhaimi
SEREMBAN, 6 September 2022 – National Anti-Drug Agency (NADA) of Johor was crowned as the overall winner of the i-DEEN NADA Program 2022. The victory was announced after NADA Johor successfully clinched the competition in two categories, namely Al-Quran Recitation and Syarahan interpretation.
A total of 264 clients who were participating for i-DEEN NADA were involved at the Institutional Treatment and Rehabilitation program (RPDI) and the Community Treatment and Rehabilitation program (RPDK) NADA this year. It was held at the Islamic Preaching Center in Paroi, Negeri Sembilan.
Negeri Sembilan State PH chairman and Menteri Besar YAB Dato' Seri Aminuddin Harun said, the objective of the program is to encourage active involvement of clients as well as healthy competition in outdoor activities and to be a catalyst for clients to increase their potential in the recovery process and maintain recovery rate. "The program is seen to be able to moralize human nature that has its own identity by making Islam as a way of life," he said.
"Today symbolizes the benchmark of the i-DEEN program in its third year since implementation mainly highlighting the theme 'Lebih Baik Cegah' to invite and encourage all parties to take responsibility and early action in dealing with the drug epidemic, in line with the Malay proverb 'prevention is better than cure.
"Programs that contain spiritual elements as well as relaxing and informative entertainment through four competitive events, namely Al-Quran Recitation, Azan, Syarahan interpretation and religious hymns(Nasheeds) can be used as learning material to fight drug abuse all around us," on tuesday during the inauguration of i-DEEN NADA 2022 Program at the Islamic Dakwah Center Paroi, here," he added.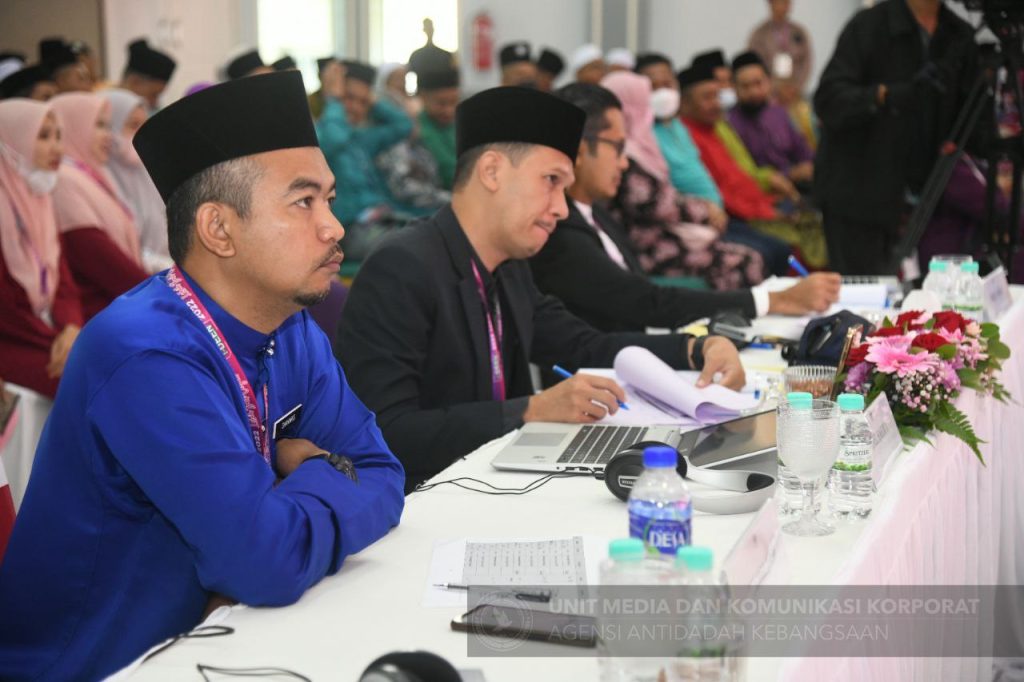 Meanwhile, NADA Director General, Tuan Sutekno Ahmad Belon said, the program is a method to help clients to channel the information and skills of NADA Treatment and Rehabilitation Program through a psycho-spiritual approach. Clients are given the opportunity to showcase their talents and at the same time increase their awareness and confidence in the end create positive outcome and produce great benefits.
"Participation in the program indirectly gives a positive result, outcome shows that existing clients have taken steps towards something better. "This can be used as capital or assurance to be welcome back to the community and regain the trust as well as contribute to human development and personal well-being," he said.
Also, present were Negeri Sembilan State Secretary, YB Dato' Dr. Razali Abdul Malik and Deputy Secretary General of the Ministry of Home Affairs (Security), Dato' Abdul Halim Abdul Rahman.