By: Izyan Liyana Mohd Darif
BATU KURAU, 23 July 2022 – In conjunction with the Kita Demi Negara North Zone Program, which recently held at Astaka Mini Complex, Batu Kurau, Perak, the National Anti-Drugs Agency (NADA) Booth provided an exhibition of prevention, treatment, and rehabilitation services as well as enforcement.
The exhibition is to convey the narrative of services provided by NADA for the knowledge, use and benefit of the community, especially the residents of Larut.
Visitors of all ages are drawn to the area around 'Negara Kita, Keselamatan Tanggungjawab Bersama' because of the variety of interesting activities nearby.
The public took advantage of the opportunity to receive NADA Mobile Recovery Treatment Service (NADA MRT) and NADA's advice and service exhibition in addition to the interactive games and quizzes.
While waiting, visitors took advantage of the opportunity to purchase a variety of goods made by the Pusat Pemulihan Penagihan Narkotik (PUSPEN) of NADA, including Agenda coffee, pineapple tarts, roselle tarts, and batik goods.
YB Dato' Seri Hamzah Zainudin, Minister of Home Affairs, also spent time at the NADA booth at Dewan Astaka in Batu Kurau, Perak.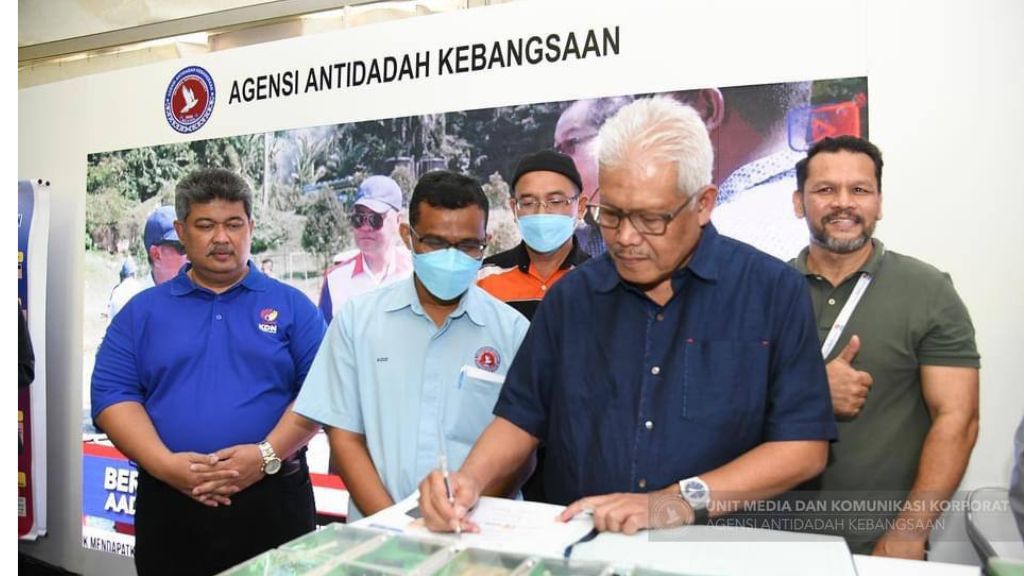 MOHA Deputy Secretary-General (Security), Dato' Abdul Halim Abdul Rahman and MOHA Deputy Secretary-General (Management), Dato' Mohd Sayuthi Bakar and were welcomed by NADA Perak State Director, Mohd Azizi Salleh were also present in the visit.