By: Ahmad Ajwad Azman
LARUT, October 15, 2022 – To all the National Anti-Drug Agency (NADA) clients whether they are receiving treatment or rehabilitation within the institute, the Narcotic Addiction Rehabilitation Center (PUSPEN) or in the community. They should not be looked down upon.
Minister of Home Affairs, YB Dato' Seri Hamzah Zainudin said, this is because majority of the clients managed to remain strong for the treatment period of their recovery and build a new life after completing the treatment and rehabilitation program at NADA.
He said, some of them have succeeded in becoming entrepreneurs, businessmen and even reached a high level in education.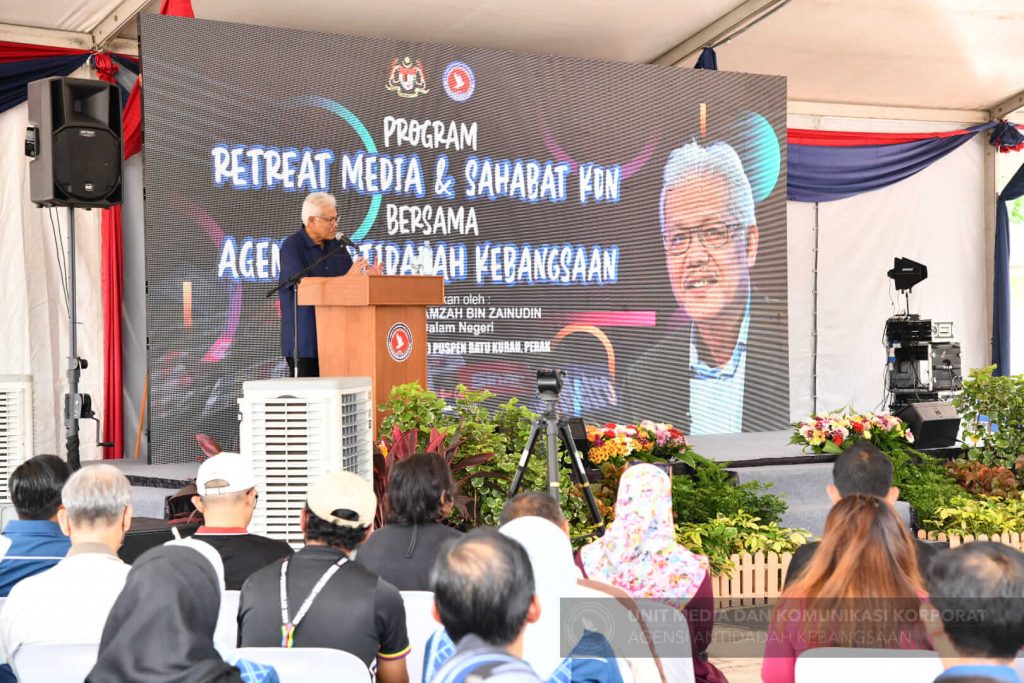 "These are all the example that we emphasize to our clients so that they remain patient and full of enthusiasm.
There are many who have reach success after leaving the grounds, even opening their own supermarket when met after attending the Media Retreat Program, Sahabat KDN together with NADA at PUSPEN Batu Kurau here on Saturday," he said.
In addition, YB Dato' Seri Hamzah advised the community to give PUSPEN clients who have completed the treatment and rehabilitation program the opportunity to improve themselves by giving them a chance thus preventing them from relapsing of drug abuse.
"The time period of being here is only two years because during that time they will show significant changes and at that moment they should be released and gain their freedom, usually after a year if they show any sign of positive recovery, we can consider allowing them to be released early," he said.