By: Fauzi Suhaimi
SEREMBAN, May 17, 2023 – The National Anti-Drugs Agency (NADA) is always committed to empowering women roles and responsibilities by making them the main pillar in the war against drug addiction.
According to the President of BAKRIYAH Negeri Sembilan, Datin Seri Wan Hasni Wan Yusof, this is because the role and contribution played by women in a country's development, especially of human capital, is very tremendous and invaluable.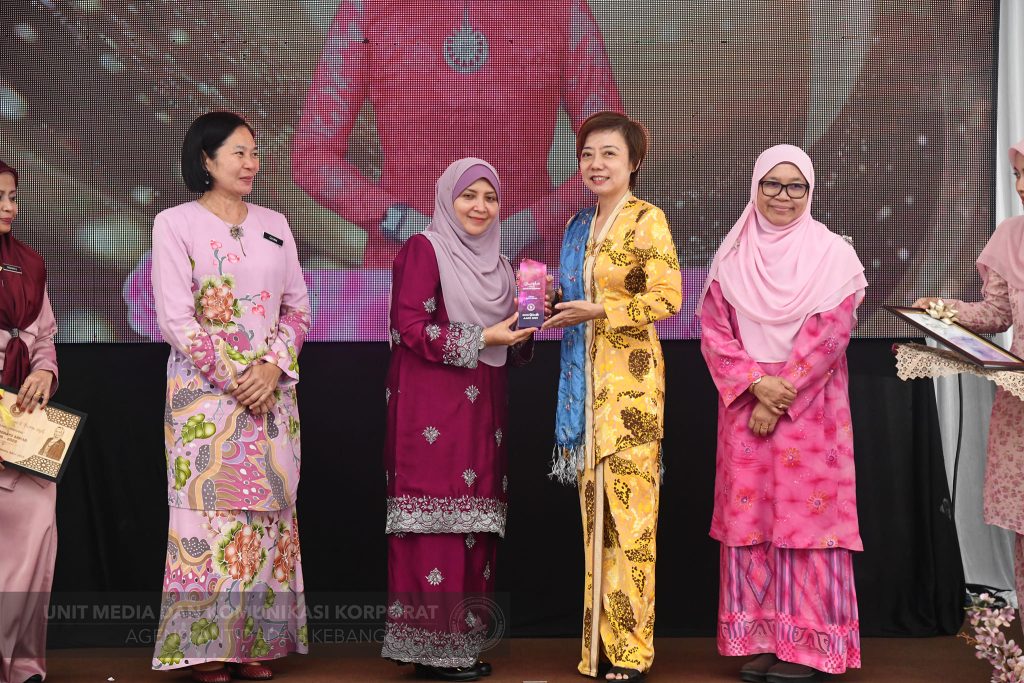 Datin Seri Wan Hasni Wan Yusof, second from left presenting the award during Womens day – Gambar AADK/Rashdan Zakaria
"Women are not exempted from facing the various challenges in today's current globalization, especially in societal issues involving discrimination, human trafficking, abuse, violence against women, as well as drug and substance abuse.
"Even though the statistics of drug abuse had shown a decrease in the four years span of 2019 to 2022, we still should not feel comfortable nor complacent," she said here last Wednesday.
This is the speech she delivered while inaugurating the Program Bicara Wanita organized by NADA at the Tuanku Jaafar Royal Gallery.
At the same time, Wan Hasni urged all parties to join efforts in the fight against drug addiction symptoms, as well as help with the treatment and recovery of those who got involved in them.
We are not placing the duties and responsibilities solely on the authorities, especially NADA, she insisted.
"We can help not just financially, but more importantly, in the form of support, encouragement, and facilitation in every aspect.
"Hence why, I call for every head of department, leader, NGO, and community to make this aspiration a reality.
"I am convinced that the addiction issue could be prevented earlier from the family institutional level. Therefore, love, respect, and the discipline of children should be emphasized by every parent," she said.
Also present was the Deputy Director General (Management), Mrs. Chan Hong Jin.