By: Amir Zahien Amran
KUALA PILAH, May 27, 2023 – National Anti-Drugs Agency (NADA) of Negeri Sembilan organize the Anti-Drugs Day Commemoration and Mega Youth Carnival Beliawanis MPKK DUN Seri Menanti together with the Kuala Pilah District and Land Office at the Ngoca Bola Stadium, Kuala Pilah, Negeri Sembilan.
The program was officiated by Minister of Negeri Sembilan YAB Dato' Seri Haji Aminuddin bin Haji Harun, and was held in conjunction with the Anti-Drugs Day Commemoration which is celebrated on June 26, 2023 every year.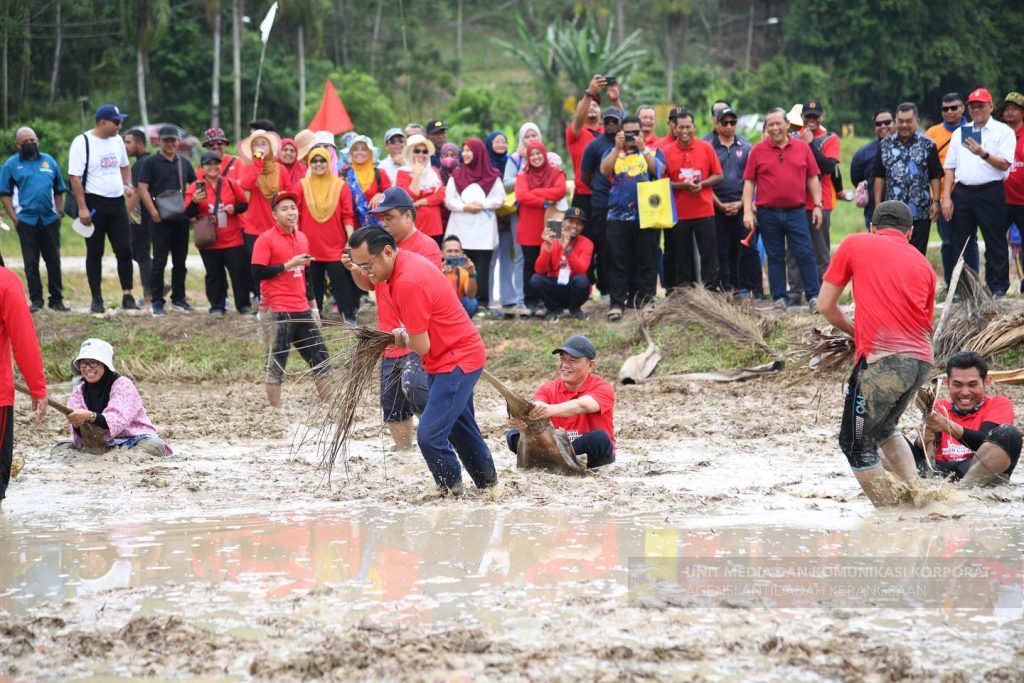 Mr Sutekno (Center) enjoying the Anti-Drugs Day Commemoration and Beliawanis MPKK Mega Carnival  Seri Menanti State Assembly. Photo by NADA/ Muhammad Amir Zahien
The program was held in collaboration with the Village Community Management Council (MPKK) State Legislature (DUN) of Seri Menanti, the Malaysian Drug Prevention Association (Pemadam) of Negeri Sembilan and numerous collaborative partners.
The objective of the program is to give awareness to the community about the need to empower and producing a community that stands up against the threat of drugs in addition to strengthening, forming a strong identity and resilience among family members.
Children enjoying the activity at Mega Youth Carnival Beliawanis. Photo by NADA/ Muhammad Amir Zahien
Furthermore, among the programs held include fitness dance 'healthy, fit and slim'; exhibition of departmental and agency services; moving buses and interactive games etc.; Mobile Recovery Treatment service (MRT AADK); complaint counter, advocacy and Anti-Drugs Squad counter and registration.
Tuan Sutekno said that the program aims to commemorate, assess and strengthen anti-drug awareness of various levels in society moving together with the government to fight against drugs comprehensively starting from family institutions.
"NADA makes this year celebration the main annual platform in disseminating anti-drugs messages through various campaign channels and anti-drugs activities that are effective for families, youth and communities," he said when speaking at the Inauguration of the Anti-Drugs Day Commemoration Ceremony at the Negeri Sembilan level. Recently.
Also present were the Chairman of the Agriculture and Agro-based Industry Action Committee, YB Dato Ir Bakri Sawir; Negeri Sembilan Deputy Secretary (Development), YBHG Dato' Muhammad Nahar Mohd Sidek; NADA Prevention Division Director, Zainudin Abdullah, NADA Treatment, Medicine and Rehabilitation Division Director, Siti Mariam Mursidan and Director of NADA Negeri Sembilan branch, Dr Hadijah Baba.