By: Suraya Mohamad dan Wan Ma'idah Wan Mahazan
KANGAR, 20 September 2022 – The National Anti-Drug Agency (NADA) of Perlis is committed to strengthen the bond and work with the Malaysian Prison Department of Perlis in treating and helping to recover those with drug problems, especially those detained in prison. Recently, the cooperation between both parties was expressed during the courtesy visit by the Deputy Director, Superintendent of Perlis Prisons, Zakaria Jusoh to the Director of Perlis NADA, Tuan Khairul Anwar Ahmad.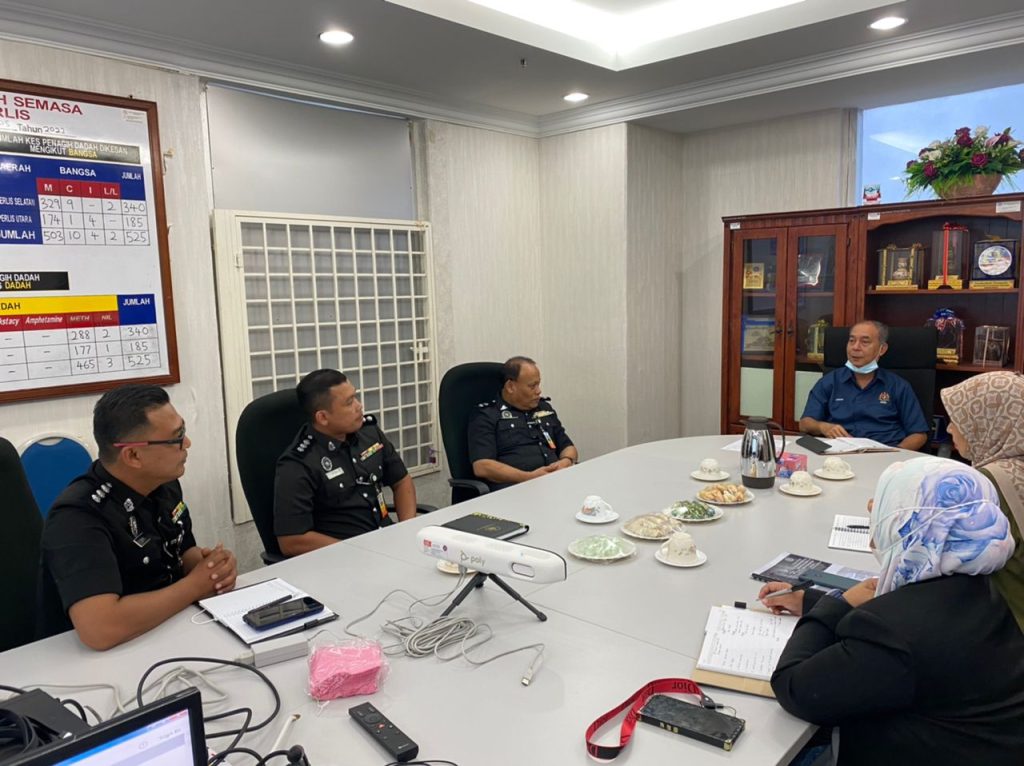 Various issues were jointly discussed during the courtesy visit, among them was to intensify cooperation between departments under the Ministry of Home Affairs and the implementation of treatment and rehabilitation programs for prison inmates, detainees and parolees. In addition, the visit also focused on the sustainability of NADA's new service which is the Mobile Recovery Treatment (MRT NADA) at the Parole Office in Kangar District through the Intermediate Home which has 15 residents.
Since it was launch on May 19, 2022, MRT NADA which highlights the concept of 'AADK Kepada Anda' is supposedly able to treat those who are facing drug and substance addiction problems, especially individual on parole (ODP) and individual set free with condition(ODB). Therefore, a special briefing related to the NADA MRT will be held from time to time to all members of the Perlis State Prison Department and members of the Perlis Correctional Centre.
In conclusion, hopefully the collaboration can benefit all 'Keluarga Malaysia'. Also present were the Head of Perlis State Parole Division, Syed Naser Syed Abdullah and Kangar Parole and Community Services Officer, Mohd Izham Fadzil.