By: Mohd Nizam Musa
PASIR MAS, December 19th, 2021 – National Anti-drugs Agency (NADA) Kelantan donates four second-hand vans through corporate social responsibility (CSR)'s program in here, recently.
According to NADA Kelantan's Director, Rohayu Ahmad, four Kia Pregio vans are handed to Non-Governmental Organization (NGO), association and mosque.
It consists of Jabatan Amal Kawasan Tumpat, Pusat Khidmat Ahli Parlimen Tumpat and Kelab NCD Kelantan including, Pertubuhan Ayahanda Anakanda Malaysia and Masjid Mukim Kampung Haji Hussin Melor Kelantan.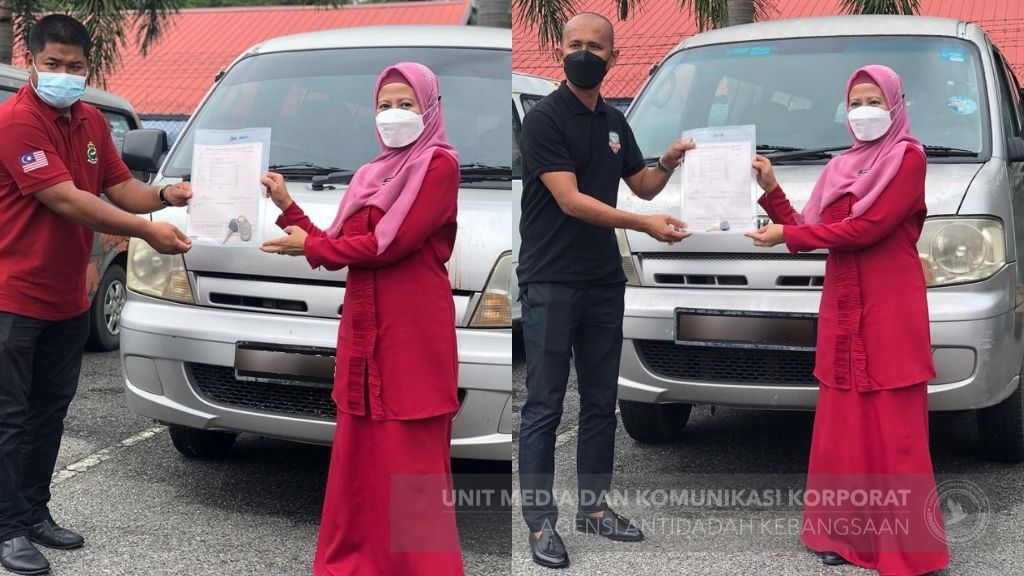 "It is hoped that through this donation, it will give benefits fully to the entire community there.
"This is because each of your donation is able to change lives and provide comfort to them (community)," says Rohayu while being interviewed in here, last Sunday.
Previously, this event of handing four vans as well as transport registration certificate is held within the area of NADA's office of Pasir Mas District, Kelantan.