By: Rashdan Zakaria
KOTA KINABALU, April 5, 2023 – About a hundred residents from various associations and communities participated in a Sembang Santai program conducted by the National Anti-Drugs Agency (NADA) at Kampung Warisan, Inanam, here today.
The Sabah State NADA program was implement in conjunction with the Community Empowerment (CE) program of Inanam High Risk Area (KBT).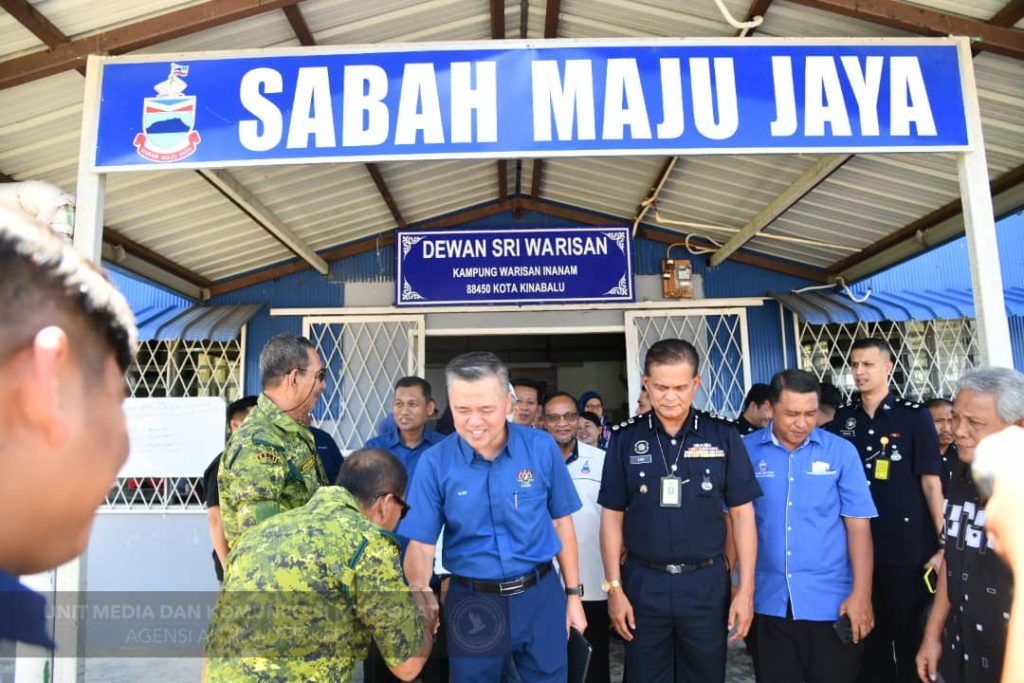 Sembang Santai program conducted by the National Anti-Drugs Agency (NADA) at Kampung Warisan, Inanam. Photo by NADA / Rashdan Zakaria
In the Sembang Santai program, several things were emphasize by NADA including aspects of Drug Prevention Starting at Home, Treatment and Rehabilitation in the Community (RPDK) or Institutional (RPDI) programs as well as efforts to detect those who are stuck with drug addiction as a whole.
In addition, law enforcement actions and swift punishments were explain to the public jointly between the Royal Malaysian Police (PDRM) and NADA.
Dato Dr. Muhamad Sade casual chat with residents. Photo by Nada/ Rashdan Zakaria
Meanwhile, the casual chat also highlighted several scientific studies carried out by local and international researchers regarding aspects of treatment and rehabilitation and the success of addiction recovery through a support system from all parties, families, neighbourhood and the general-public within a period of at least 14 months.
The casual chat was attended by the Deputy Director General (Operations), Dato Dr. Muhamad Sade Mohamad Amin, Kota Kinabalu District Police Chief, ACP Mohd Zaidi Abdullah and Senior Lecturer at the Faculty of Medicine at the University of Malaysia Sabah (UMS), Prof. Associate Dr. Mohd Nazri Daud.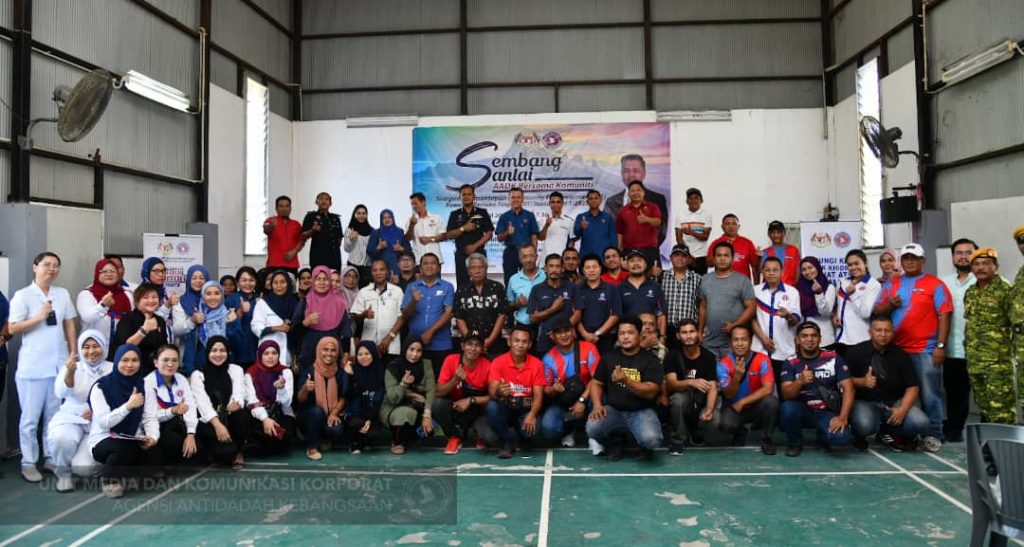 100 residents participated Sembang Santai Program. Photo By Nada / Rashdan Zakaria
Furthermore, Dato Dr. Muhamad Sade also handed over donations in the form of food baskets to clients in the community to lighten their burdens in conjunction with the month of Ramadan.
Also present were the Director of NADA's Prevention Division, Zainuddin Abdullah; NADA Treatment, Medicine and Rehabilitation Division Director, Siti Mariam Mursidan; Sabah State NADA Director, Nani Sikin; Chief Assistant Director (Community Rehabilitation) NADA, Dr. Nazira Sadiron and Chief Assistant Director (Public Awareness) of NADA, Tengku Hanizar Tengku Awang.