By: Fauzi Suhaimi
SINGAPORE, 8 September 2022 – Malaysia and Singapore is in an agreement that cannabis and any related substances to it remain controlled under the Dangerous Drug Act 1952, taking into account the former harmful effects of the substance compared to its latter benefits counterpart. The matter was pushed in a Bilateral Meeting between National Anti-Drug Agency (NADA) and Central Narcotics Bureau (CNB) which started Wednesday and lasted for two days at the CNB Headquarters here.
The meeting, reach a unanimous decision where both countries agreed and strongly believed the effects of cannabis abuse will increase criminal cases including high rate of road accidents and psychiatric problems as well as mental disorders.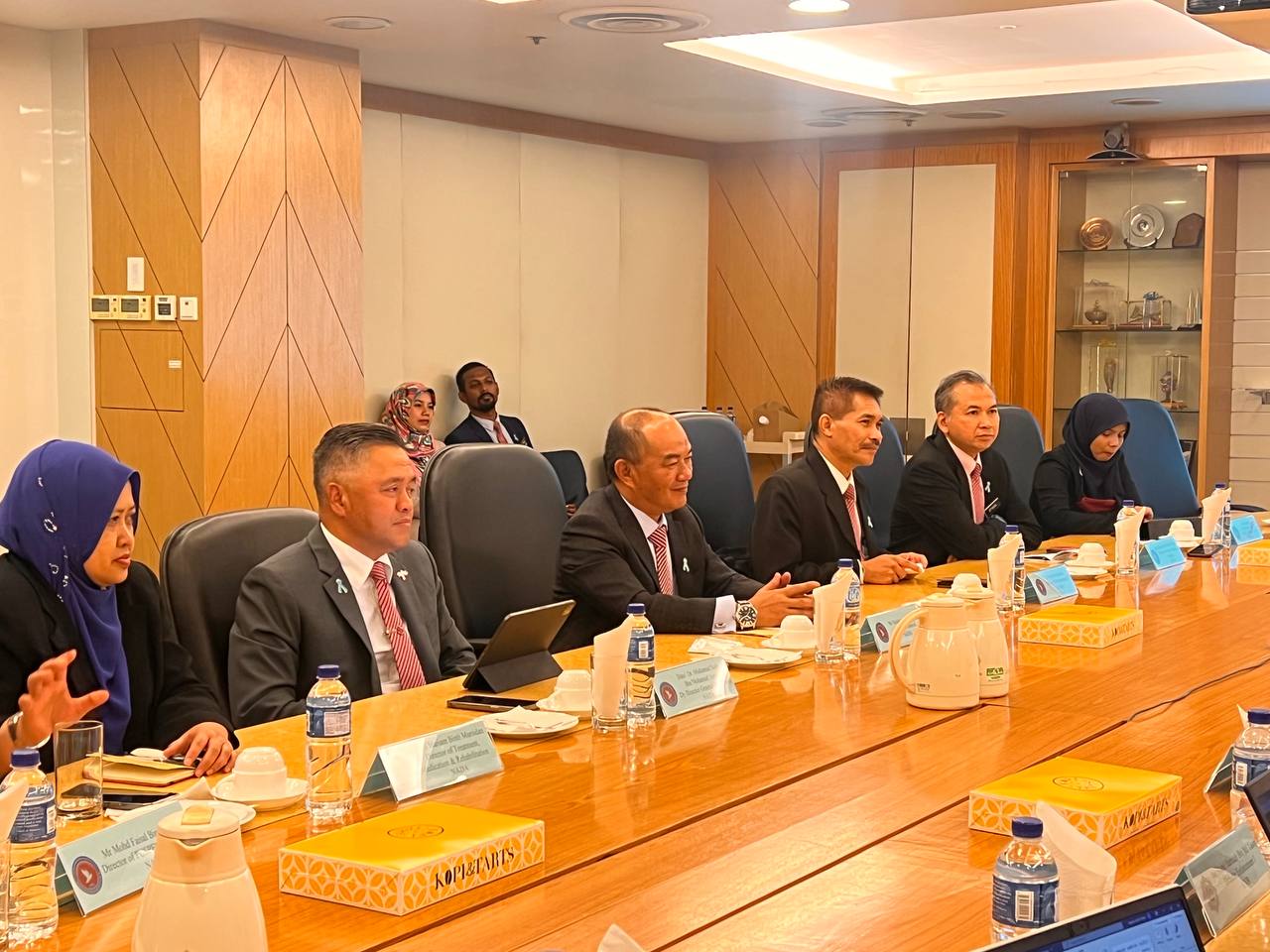 In addition, the meeting aims to strengthen bilateral relations between the countries as well as enhance cooperation in dealing with drug related incident, especially involving young individual towards a Malaysia and Singapore drug-free community. Moreover, the two countries exchange experience, expertise and real time information in efforts to deal with drug epidemic between the two parties.
The discussion went smoothly, during the meeting Director General of NADA, Tuan Sutekno Ahmad Belon led the NADA delegation together with 12 others namely the Deputy Director General (Operations), Dato' Dr Muhamad Sade Mohamad Amin; Director of Enforcement and Security Division, Azmi Mustafa; Director of the Treatment, Medicine and Rehabilitation Division, Siti Mariam Mursidan; Director of the Policy, Planning and Research Division, Othman Mohd Nazeri.
Also, present during the Malaysian delegation are the Chief Assistant Director of the International Unit, Norkumala Abdul Rahman; Johor State NADA Director, Azli Ubin and Muar Narcotics Addiction Rehabilitation Center (PUSPEN) Director, Mohd Faisal Maksom.
Director, Mr Ng Ser Song led the CNB delegation together with the new CNB Director, Mr Sam Tee and seven senior CNB officers.