By: Ahmad Ajwad Azman
PANGKALAN KUBOR,  Feb 18, 2023 – In conjunction with the Ministry of Home Affair (MOHA) MADANI program in Kelantan, the Minister of Home Affairs, YB Datuk Seri Saifuddin Nasution Ismail, conducted a survey of the Malaysia-Thailand border waters at the Immigration, Customs, Quarantine and Security (ICQS) Complex in Pengkalan Kubor, here today.
The water survey involves about five kilometers along the Golok River bordering Pangkalan Kubor, Malaysia and Ta'bai, Thailand.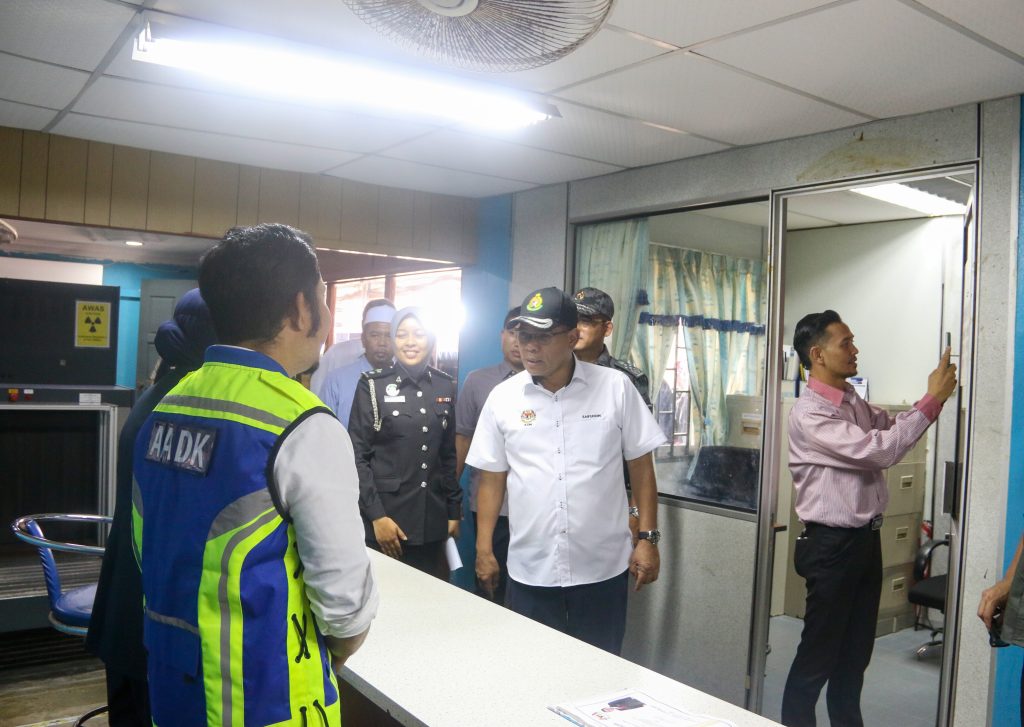 YB Datuk Seri Saifuddin Nasution was pleased to visit the Anti-Drugs Unit borders (UAS) National Anti-Drugs Agency (NADA) which is stationed at the complex.
He also listened to a short briefing on the role and operation of the NADA UAS and the speech was delivered by the Director General of the NADA, Tuan Sutekno Ahmad Belon.
Kelantan State NADA Director, Rohayu Ahmad and UAS Pengkalan Kubor Head, Raja Suhaludin Raja Mamat attended and participated in the gathering.
NADA expresses its deepest appreciation and gratitude towards YB Datuk Seri Saifuddin Nasution's willingness to visit the NADA facility.