By: Fauzi Suhaimi
KOTA KINABALU, 2 October 2022 – A Pocket Talk by the Director General of the National Anti-Drug Agency (NADA) in conjunction with Kita Demi Negara Sabah zone were attended by more than 500 participants from local and clients within the community for the program.
The program organized by the Ministry of Home Affairs (KDN) is an initiative from 'Kita Demi Negara' campaign with the slogan "Negara Kita, Keselamatan Tanggungjawab Bersama" that aims to involve citizen cooperation with the government to take responsibility in ensuring safety on the law and order within the country is preserved towards the Keluarga Malaysia initiative to have a peaceful and prosperous country.
The program was officiated by the Chief Minister of Sabah, YAB Datuk Seri Panglima Hajiji Noor.
Moreover, numerous activities were held including Pocket Talk by the Director General of NADA who discussed the topic 'Lebih Baik Cegah', throughout the two days of the campaign.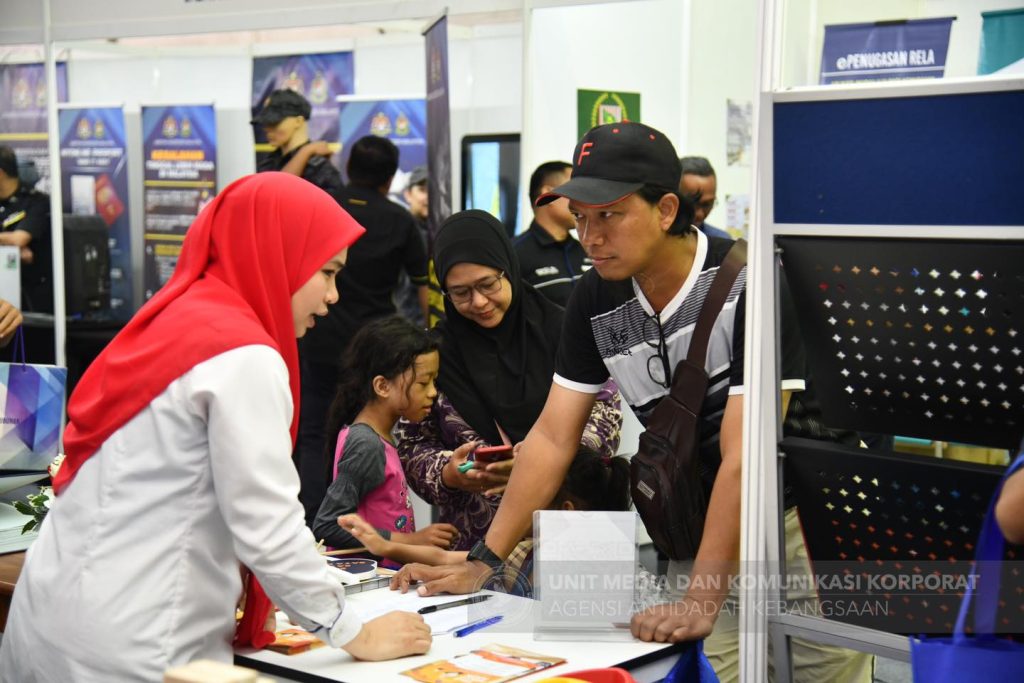 The Director General of NADA covered several issues mainly the addiction trend that effected the State of Sabah, the causes and how local community play a role in helping the government to combat the issue of drug and substance addiction.
In addition, the ministry, agency and department exhibitions were held to showcase drug prevention system, counselling and seeking guidance services as well as Mobile Recovery Treatment (MRT NADA) services at the NADA fair in conjunction with the program of the day.
Also present was the Minister of Home Affairs, Datuk Seri Zainudin Hamzah.