By: Cik Ct Ashlida Che Mat Razali
SELAMA, 13 August 2022 – Instead of being 'insensitive', the community should play a role in understanding, acting, and leading the charge against drug issues in their respective communities.
The Crime and Drug Free Community Program was held at FELDA Ijok, Selama, Perak, and was organised by the National Anti-Drugs Agency (NADA) and the Malaysian Crime Prevention Foundation (MCPF) with the participation of the Minister of Home Affairs.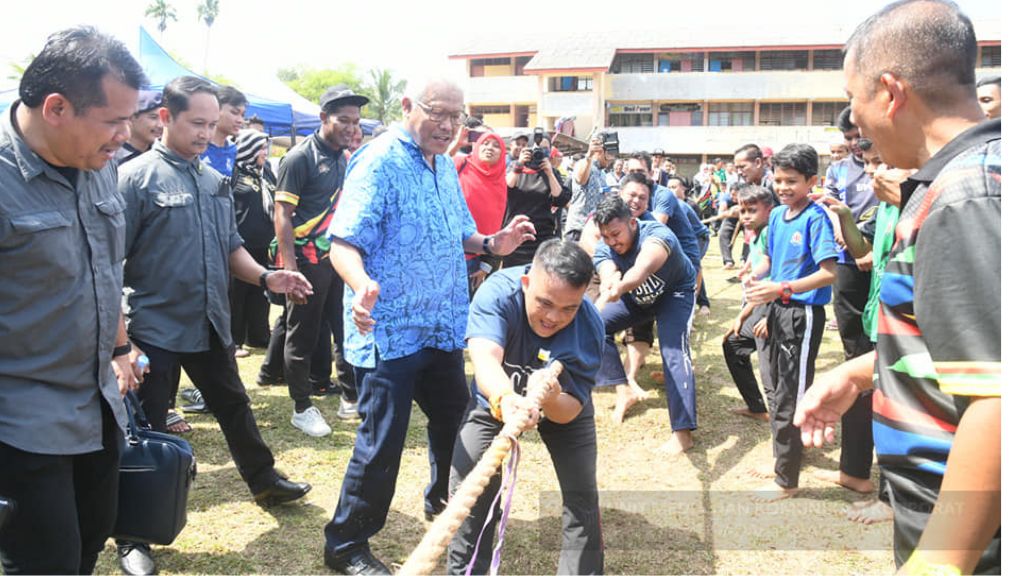 Numerous events, including the Forum, Outreach, and Mutual Cooperation with Anak Angkat (adopted children), Ceramah Perdana, and Sukan Rakyat, were part of the two-day programme.
All community members must be sensitive and concerned, in Dato' Seri Hamzah's opinion, to prevent family members and neighbours from becoming involved in drug and social issues.
In his opening remarks for the programme, he declared that NADA was always ready to provide drug treatment and rehabilitation services to individuals or any parties who come forward to seek treatment voluntarily.
At the same time, he took part in community sports events that were planned throughout the programme as well.
This covers products and services like the NADA MRT (Mobile Recovery Treatment), the MOHA Friends Registration Counter, and the National Registration Department Mobile Bus (JPN).
The Director General of NADA, Tuan Sutekno Ahmad Belon, the Chief Secretary of the Ministry of Home Affairs, Dato' Sri Wan Ahmad Dahlan Abdul Aziz, the Director of the Crime Prevention and Community Security Department of the Royal Malaysian Police, Dato' Aidi Ismail, and the Senior Vice Chairman of the MCPF, Dato' Sri Ayub Yaakub, were also present.